When We Worship
We Confess and Practice What We Believe

We are committed to the pure preaching of God's Word, the right administration of the holy Sacraments, and to liturgical worship consistent with our Reformation and evangelical catholic heritage.

Weekly Worship Times
Sunday Divine Service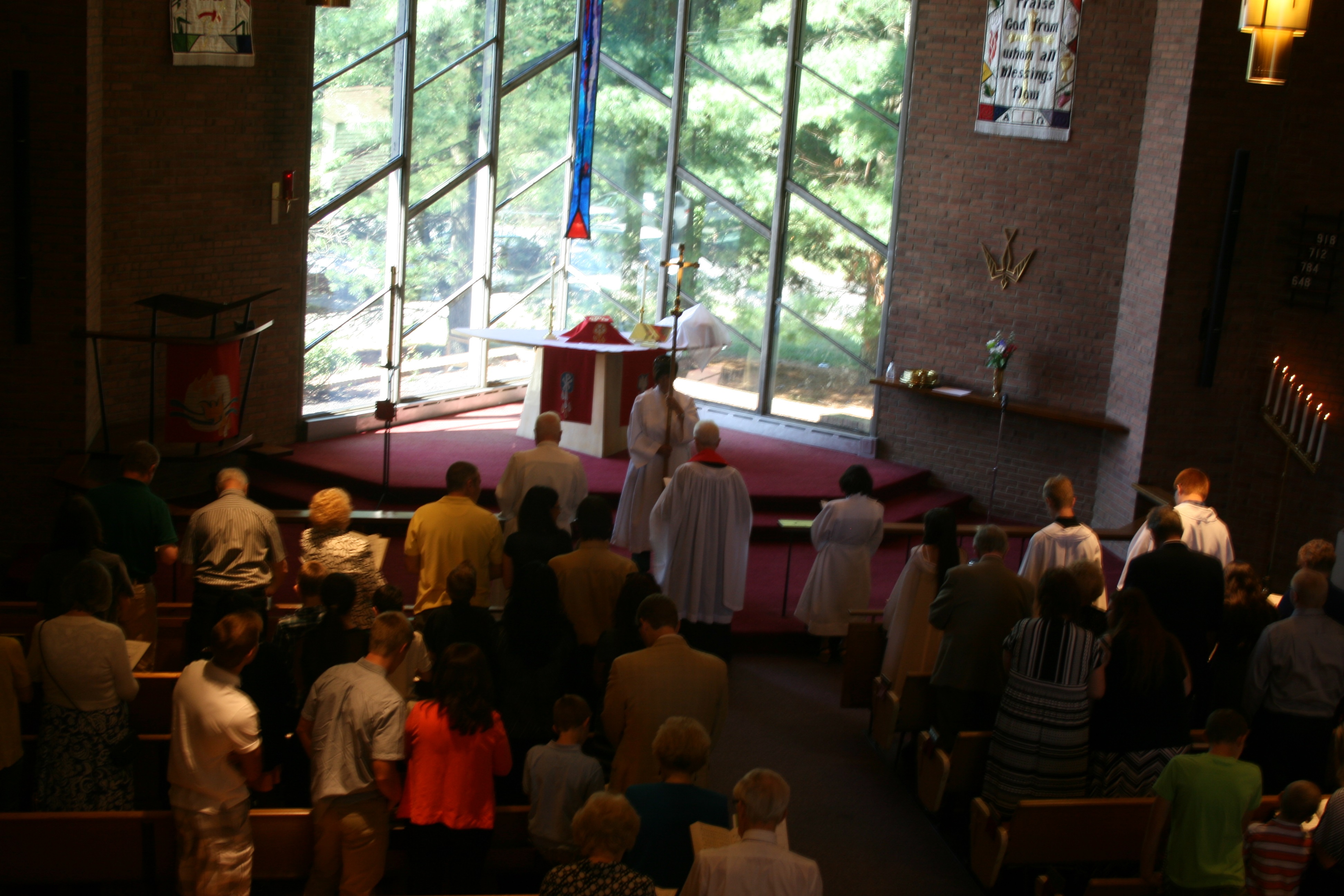 8:00 am & 10:30 am (Sept - June)

9:15 am (July-Aug)

Christian Education
Sunday for all ages
9:15 am (Sept-June)

Tuesday Bible Study
12:00 pm until 1:15 pm (Sept-June)

Seasonal Worship
Advent Midweek Wednesdays

7:30 pm Service of Prayer

December 2, 9 & 16, 2020

Christmas Eve - Dec 24, 2020

7:00 pm Family Service

9:00 pm Candlelight Service of the Word

Lent Midweek Wednesdays

Ash Wednesday Divine Service with Impositon of Ashes

February 17, 2021 at 12:00 & 7:30 pm

Lent Midweek Service of Prayer

February 24, March 3, 10, 17 & 24 at 7:30 pm

Holy Week

Maundy Thursday Divine Service - April 1 at 7:30 pm

Good Friday - April 2 at 12:00 pm & 7:30 pm
Directions for Worship Attendees Beginning June 14, 2020
Please RSVP at least twenty-four hours in advance of the scheduled service, to facilitate planning by church leadership. Anyone is welcome to attend without an RSVP, but their seating may not be guaranteed. Seating will be limited to approximately 48 people.
Please stay home if you have Covid-19 symptoms or have had any contact with known COVID-19 confirmed cases for 14 days.
Please use the bathroom prior to leaving your home to attend the service. Ours will only be open for emergencies.
Bring and wear a facial covering or mask.
Observe state guidelines on social distancing and good hygiene. Refrain from hand shaking, hugging, or physical contact.
Pews will be marked to facilitate proper social distancing.
Cohabitating family units may sit closer together but allow the maximum physical distancing possible in-between such family groups.
Disposable individual orders of service will be provided at church and via email if you prefer to print it at home.
The collection plates will not be passed in the pews. The plate will be on a table at the entrance to the worship area for worshipers to drop off their offerings as they enter or leave.
When Holy Communion is offered it will be set up for self-serve distribution of the bread and wine. Individual settings (individual cup and wafer) will be placed on the altar rail. Communicants properly spaced will walk to the communion rail, pick up the elements, consume them, and return to their seat.
Pews and other surfaces will be disinfected between services.
If you are "at higher risk for severe illness" it is recommended that you not attend.
Please notify the church immediately if you experience any flu-like symptoms and seek medical advice.